Posted by Bubbalooz xx on 24th May 2016
2/06/2016 - NOTE: The Great NZ Cloth Nappy Hunt is now over! But make sure you follow them on their Facebook page to keep in the loop for when the next one will be one. We hope all of you who had participated had fun!

We are so excited to be a participating retailer this year at the very FIRST Great NZ Cloth Nappy Hunt. This will take place between Monday 23 May 2016 to Sunday 29 May 2016. There are over 20 retailers involved and each has donated a prize for you to win. You will be able to win the prize pack below from us!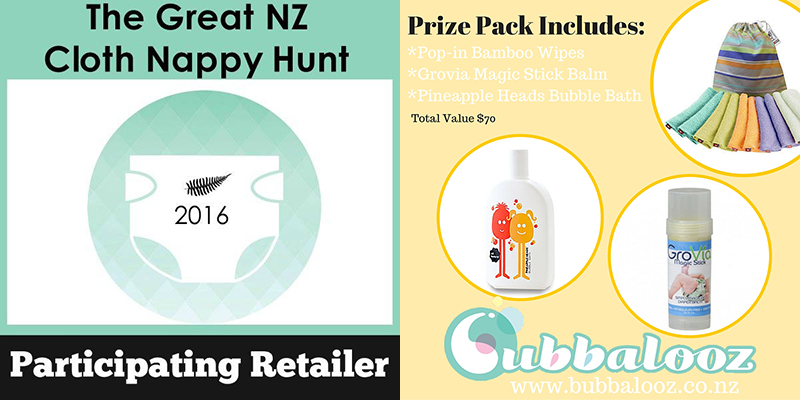 Find out more about The Great NZ Cloth Nappy Hunt by visiting their Facebook page - www.facebook.com/NZClothNappyHunt
Basically, each retailer will be hiding the official icon on a product on their online store. Once you find that icon, copy that product's webpage and then click on the icon which will take you to the entry form to complete.

The very first clue will be on our website banner by 8am Monday morning. Good luck!